JANUARY 19, 2023
Morning vs. Night: Here's How You Can Layer Skincare Products Like A Pro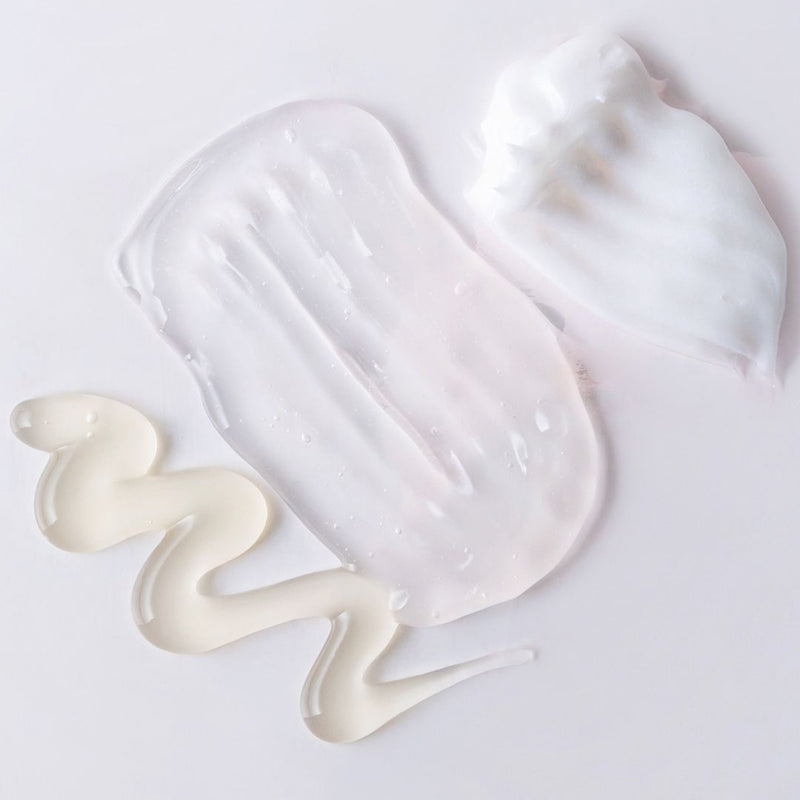 Reading Time: 3 minutes
Sometimes it's overwhelming to think of how to layer skincare products after cleansing. If you're looking into mastering the art of skincare layering and don't know where to start, keep reading.
Layering skincare products is a lot like bartending. The cocktail-making part, at least. Throwing ingredients into a shaker, mixing them up, and saying a prayer sometimes won't give you something too terrible. If it's impressive results you're after, then you need to refine the process and technique.
The same rings true for skincare; there's a whole science to layering products. Skin types and concerns make the entire ordeal tricky, to begin with, an abundance of ingredients and steps involved can ultimately leave you feeling like a temple run. It might sound intimidating but crafting a functional and curated regimen isn't impossible.
The key to layering skincare is this: finding the best ingredients for your skin concerns, then figuring out how to apply them strategically.
General Rule to Layer Skincare
Apart from cleansing, other layers of skincare products are best applied to keep your skin healthy. The key to layer skincare is to use products based on their texture, starting with the thinnest and ending with the thickest for skin barrier protection.
Your Morning Skincare Routine
Cleanse
Kick off your morning skincare routine by washing off the sweat, oil, and bacteria that secretly reside in your pillows. For most skin types, a gentle cleanser should do the trick in the morning, especially since evening cleansing is a non-negotiable (we'll get to that later!) If you have dry skin, you can skip this step altogether. Editor's pick: Faace Dull Face Cleanser
More about Faace Dull Face Cleanser
Tone
Toner is often written off as "fluff," but it's the multi-tasker. Toner sets the skin back in balance after cleansing. It flogs off remaining debris like oil or dirt from pollution and removes dead skin cells to render the next steps in your skincare routine more effective. Editor's pick: Innisfree Green Tea Seed Skin
Treat
Serum! Essence! Ampoule! This is where the fun stuff that addresses specific skin concerns goes. Ingredients like vitamin C, which brightens battle scars of blemishes past, and vitamin E, which moisturizes and heals, work great in the daytime. When used together, they form the ultimate tag team to combat signs of aging. Editor's pick: Alder New York Everyday Serum
Hydrate & Moisturize
Moisturizer is essential in layering skincare, even for oily skin. Ingredients like hyaluronic acid, glycerin, and K-beauty staple centella asiatica, are all top picks for keeping the skin hydrated throughout the day. Editor's picks: Evenprime Daily Moisturizer
Protect (wear SPF!)
No, the skincare enthusiast in your friend group isn't over-exaggerating: sunscreen is essential to your morning skincare layering, even when staying indoors. Aside from protecting yourself outside from the sun, UVA and UVB can still pass through your windows, which would help you prevent skin damage and hyperpigmentation. No excuses; slather on that SPF. Editor's picks: Anessa Perfect UV Sunscreen Skincare Milk
Your Night Skincare Routine
(Double!) Cleanse
Now that we're going out, our faces are exposed to more pollution, especially if you are glued to your face mask most of the time, or if you put on makeup, you've got to double cleanse. Start to layer skincare with an oil-based cleanser to break down the dirt. Follow up with a water-based cleanser to finish the job. Editor's picks: Pestlo Ourecipe Cleanser, Avene Extremely Gentle Cleanser
Tone
Like the AM skincare layering, the toning step supplements your evening cleanse. Toners are here to refresh your skin, especially after a long day. For those eager to flirt with acids, toners also present an opportunity to experiment with mild AHAs or BHAs. Editor's pick: Goto Beauty Balancing and Hydrating Toner
Treat
Let your skin soak up the benefits of your skincare actives overnight. Layer skincare products with actives that heighten sun sensitivity like glycolic acid, lactic acid, or retinol are best worked into your evening regimen. If applying more than one serum or essence, keep the thin-to-thick rule in mind! Editor's pick: Pestlo The Brightist Toner-Serum
Moisturize
Almost done with your nighttime skincare routine! Reach for a moisturizer or night cream with hydration-locking and skin barrier-fixing ingredients. Ceramides or hyaluronic acid to seal all that goodness in 'til the sun rises. Editor's pick: Pestlo Pantherecipe
Lock and Hydrate
And now for the big finish. End your skincare routine by lightly patting on face oil to lock in. This last layer of skincare is to seal moisture and keep your skin nourished and supple. Wake up feeling fresh and revived! Editor's pick: Alder New York Fortifying Face Oil
Don't know what's best for your skin? Let's build your routine with the help of our skin quiz!