MAY 06, 2022
Viktoria Vox on Pregnancy-Safe Skincare & True Beauty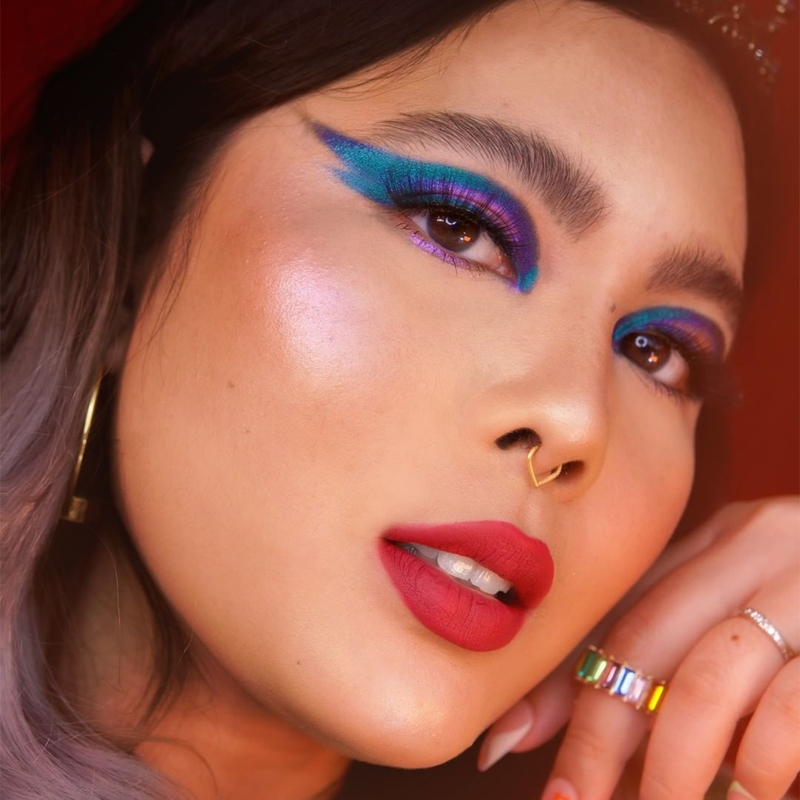 Reading Time: 2 minutes
Known online as Viktoria Vox, behind the camera she lives by a different name. She is a wife, a mother, an entrepreneur in food and beverage (Cosmic Philippines, a vegan restaurant located in Poblacion) as well as in industrial design (Dosenyo). Viktoria is also a beauty content creator with a purpose – producing videos about issues within the industry while doing her skincare and/or makeup routines. Mz. Vox has entered the metaverse to start a conversation on what true beauty means. 
Q: What made you start creating content?
Viktoria:
 It was my passion for makeup and talking more about taboo topics. There were hindrances along the way such as people's judgement or criticisms about be. But at the end of the day, I learned that I can never truly please everyone and I should just work on my passion for creating.
Q: How have beauty ideals you grew up with shape you?
Viktoria:
 Instead of inspiring me, it has given me quite the opposite. Standards such as you can only be beautiful if you're thin or if you have makeup on was what I grew up with. It never helped me, rather I learned to accept my body, my imperfections, and what I look like later in life - when I wasn't constantly being mocked of my figure.
Q: What would you tell your 13-year-old self?
Viktoria:
 Hey girl. I know you're going through a phase now of not eating to be thin and feeling like you don't love your body unless you fit into small-sized pants.
Know that eventually you'll learn to love and accept who you are. And there will be a lot of people who will love you know matter your size you are, whether you have makeup on or not, or even your imperfections. Be kind to yourself.
Q: If you were a skincare product, what would you be and why?
Viktoria:
I would be the Pestlo Saferecipe (moisturizer and SPF) - It locks all the products I've put on and ensures my skin reaps all the benefits from it. It may be the last step, but it definitely protects my skin. I feel that I've always been my own protector and would try put everything in place.
Q: When do you feel most confident?
Viktoria: When I'm able to look at myself in the mirror and say, "I look beautiful."
Viktoria Vox's Pregnancy-Safe Edit
Viktoria:
What I love about it most was it didn't strip too much. A little bit of product goes a long way I tell ya!
Viktoria:
It smells
sooo good
. Like you placed the after-shower scent in a bottle kind of good. Another thing I love is that it didn't dry out my skin like other toners did. Drying isn't really my goal since I have combination skin.
Viktoria:
 The ingredients are what I'm looking for especially because I have rosacea. It helps with the redness of my skin and it smells so minty! I really don't mind the fragrances that come with it. I'm a fan of products that hit two birds with one stone.
Viktoria:
 I felt like a child doing science experiment when I did this mask. I love DIY arts and crafts and I'm living for that to experience with this product. Just add water and it'll be a mask? Nothing's better than that. Oh and did I mention it's just 1 ingredient? My vegan heart is full.
Viktoria:
 My face is awake! I would usually just pat my face at the end of my facial routine to wake my face. With this Gua Sha, not only am I able to wake my face up but I can also massage it. Plus the material is anti-rust so I don't have to worry about leaving it to air-dry.