JUNE 08, 2023
Social Impact Through Conscious Collective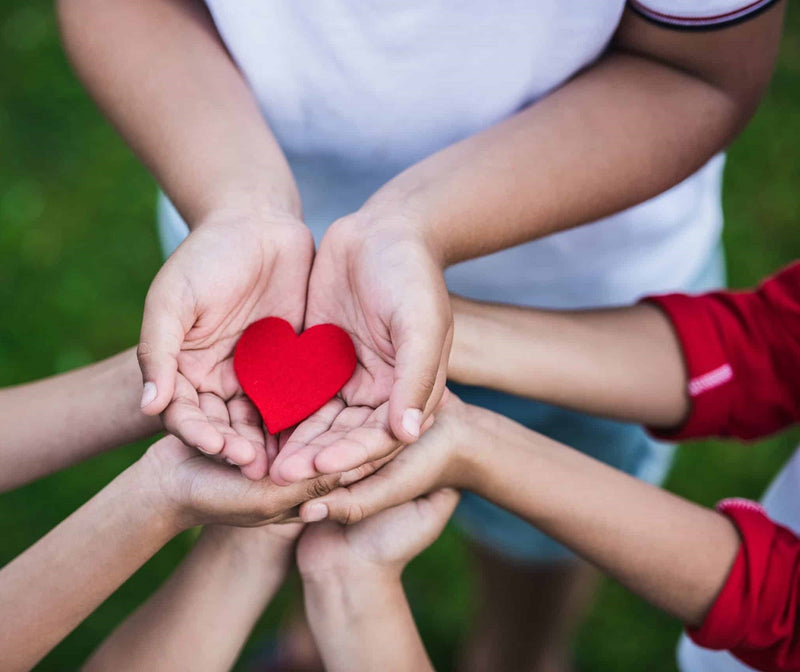 The Collective celebrates its second anniversary by welcoming another addition to our growing community --- Conscious Collective. As your partner in embracing and discovering your best self-care routine, we believe giving back enhances your well-being, and empowers others. Our social impact can bring about change and foster an inclusive community toward a better future everyone can be a part of.
What is Conscious Collective?
Conscious Collective is an initiative to support various activities and programs that help organizations build a positive, safe, and sustainable future.
Partnerships
We have selected and partnered with like-minded organizations to support different causes in community development, animal welfare, environmental advocacy, and healthcare.
We firmly believe that an inclusive community impacts a country's progress and way of life. In our efforts to bring meaningful change to the community, let's get to know more about our partners:
Project Pearls – Empowering Communities, One Meal at a Time
Project Pearls is a non-stock and non-profit organization that aims to support children and families from poor communities in the Philippines. Through its hunger relief program operating for over a decade, it helped provide daily breakfast to ensure that the children and elderly have at least one healthy meal daily.
Project Pearls programs focused on education and literacy, healthcare and nutrition, and empowerment through skills development.
Why is Healthy Nutrition Important?
Good nutrition is a foundation for economic prosperity, and investments in nutrition are highly cost-effective. High levels of childhood undernutrition can lead to a staggering loss of a country's human potential and economic instability.
The economic and social impacts of undernutrition are, and have always been, a growing concern in the Philippines. By providing hearty and healthy meals daily, we impact the lives of underserved children and families to have hope and a better chance in life.
The Collective x Project Pearls Initiative
The Collective aims to help Project Pearls by raising PHP 20,000 and sponsoring 500 meals from combined donations. With this partnership, Conscious Collective plans to continuously do so to sustain our beneficiaries.
| | |
| --- | --- |
| Denomination (PHP) | Equivalent meals |
| 200 | 5 |
| 400 | 10 |
| 600 | 15 |
| 1000 | 25 |
Pawssion Project – Building a Sanctuary of Hope for Neglected Paws
The Pawssion Project Foundation is a non-profit organization that started in 2018. They are dedicated to rescuing, rehabilitating, and rehoming abused, abandoned, and neglected dogs and cats. With more than 2,000 rescued animals, they strive to create an animal-friendly community where no dog or cat is left behind. 
This led them to launch Balay Pawssion, a fundraising effort to build a sanctuary that serves as a space where they can save, treat, and care for all rescued dogs and cats. Through Balay Pawssion, we can help build a safe place where our furry friends can call their home. 
Why is Building a Sanctuary Necessary?
In 2019 the Philippine Animal Welfare Society (PAWS) disclosed that twelve (12) million stray dogs and cats roamed the Philippine streets, and are fast increasing by the day due to accidental breeding and unwanted births. In some circumstances, strays are a human health hazard that can spread diseases such as rabies, leptospirosis, and other parasites.
So long as humans continue to mishandle and exploit these animals, sanctuaries will be needed. We must educate those around us about the importance of these animals with whom we co-exist.
The Collective x Pawssion Project Initiative
Through our partnership with Pawssion Project, we aim to help raise PHP 240,000 to build sanctuaries, give homes to abandoned animals, and provide a safe haven where strays can live safely and peacefully.
Donations in the denominations (PHP) of 200, 400, 600 and 1,000
These meaningful partnerships are just the beginning of The Collective's conscious efforts to have a social impact on the communities that we serve. Expect more partnerships, programs, and initiatives in the future.
Conscious Collective may be a percentage of what we do as a company, but definitely a hundred percent of who we are as a community – inclusive, impactful, and sustainable.