NOVEMBER 04, 2022
'Checkout: The Collective' Inspired by a 1980s Grocery!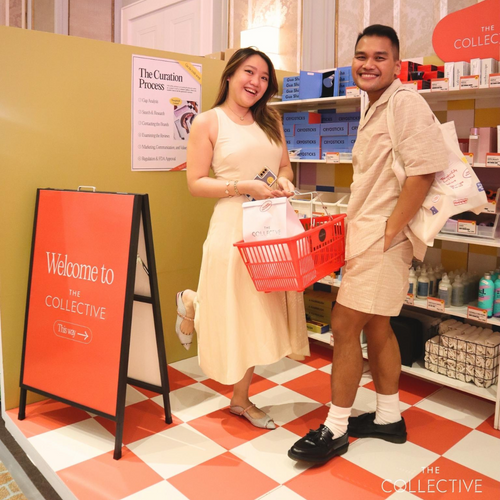 Reading Time: 2 minutes
Back in the '70s or '80s, supermarkets and local corner shops were a real hit in the retail world. People don't need to go to multiple places to get what they want because all are in one place, just like online shopping. People didn't need to stop by several locations to get their essentials since everything was available in one place.
'Checkout The Collective' takes you on an immersive experience of quite literally checking out your basket at our official pop-up booth!
Showcasing products from our exclusive brands like Pestlo from South Korea, Firsthand Supply, and Alder New York from the United States, Gem, non-toxic oral care from Australia, and our newly launched skincare line from Japan, Goto Beauty. Our friends who visited the booth also had first dibs on new product lines (guess what they are!)
Checkout: The Collective at Flair Pop-Up, The Fifth At Rockwell
Of course, we can't forget our cult-beauty tools: the Gua Sha, Cryo Sticks, and our line of self-care accessories like our wooden Hair Brush and The Collective Travel Kit (which is a good idea for gifting this holiday season!), and we also had event-exclusive merch.
We also gave out free tickets to Flair Pop-Up for our Club Collective Members and social media followers. Bea Fabregas (@beafabregas), with her son, Tyler, popped by, and our friend from the UK, Kimberley (@skimcareee) too!
Should we do more of these pop-ups? Where should we go next?